【MARINE CONSERVATION DEPARTMENT JOINS HANDS WITH ARGO YACHTS TO RELEASE STRANDED DOLPHINS BACK INTO THE SEA🐬】
A live stranded Risso's dolphin (scientific name: Grampus griseus) was found at Xiziwan Beach, Kaohsiung, in the early hours of October 3, 2020.
After more than 2,000 people were mobilized to rescue the cetacean from the rescue station of the Marine Rescue Network (MARN) in Chengda, and after 85 days of uninterrupted medical care, the acute water choking, infection, and multiple body wounds healed well, and the body size recovered and vitality increased significantly; the rescue team evaluated that the various examination indices became stable and decided to set out from the fishing port of Anping, Tainan this morning (26) to release the dolphin.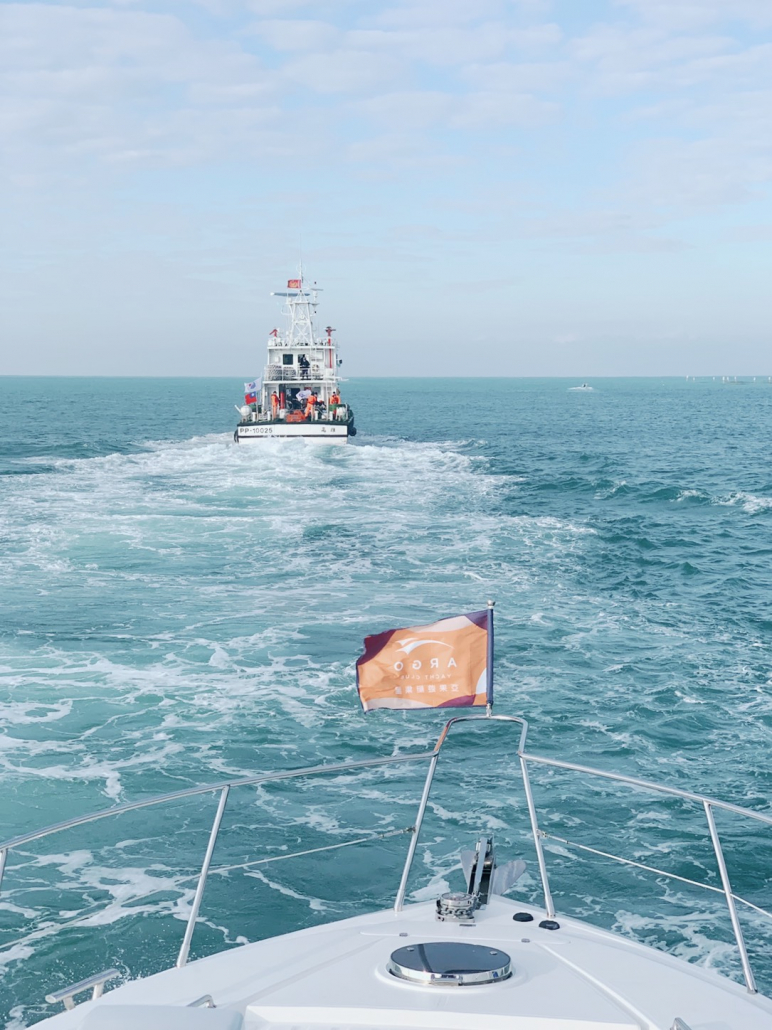 Home starts from the sea, and Argo Yacht Club not only continues to promote marine culture and bring the sea into our lives, but also spares no effort in marine conservation. This time, we also hope to do our part for marine conservation and let more people participate in the wildlife release process through one's own media channela, so that all people can have a better understanding of marine conservation and enhance related concepts. Once again, the Marine Conservation Department reminds everyone that if you find a stranded animal or need to rescue a marine conservation wild animal, it is important that for your own safety and that of the animals, please do not dispose of the animal without professional guidance. You should call the Marine Patrol's "118" hotline or notify your county or city marine conservation unit and provide as many details as possible about the location, time and condition of the animal so that the MARN professional team can go to the rescue in the shortest possible time.
#ARGOCARES
#DolphinRelease