【JUMP OUT OF YOUR COMFORT ZONE! THE NEW TRIATHLON COURSE IS NOW OPEN FOR REGISTRATION!🌊】
Go deep into the ocean to explore the unknown and unlock a new life of adventure! Master yourself, transcend yourself, and find your true self through the competitive and elegant sport of controlling a boat! Enjoy a different kind of entertainment with your friends and family during the holidays Be your own navigator! Sail the blue sea with your loved ones!
🔻Argo's New Ocean Sports Program🔻
◆ keel sailing course (Price 4000RMB/person)
◆ Jet Ski Course (Price: 9000RMB/person)
◆ ASA101 keel boat (Price 25000RMB/person)
**Argo members enjoy exclusive benefits**
✨For detailed course information, please refer to the chart below, or click here for more information.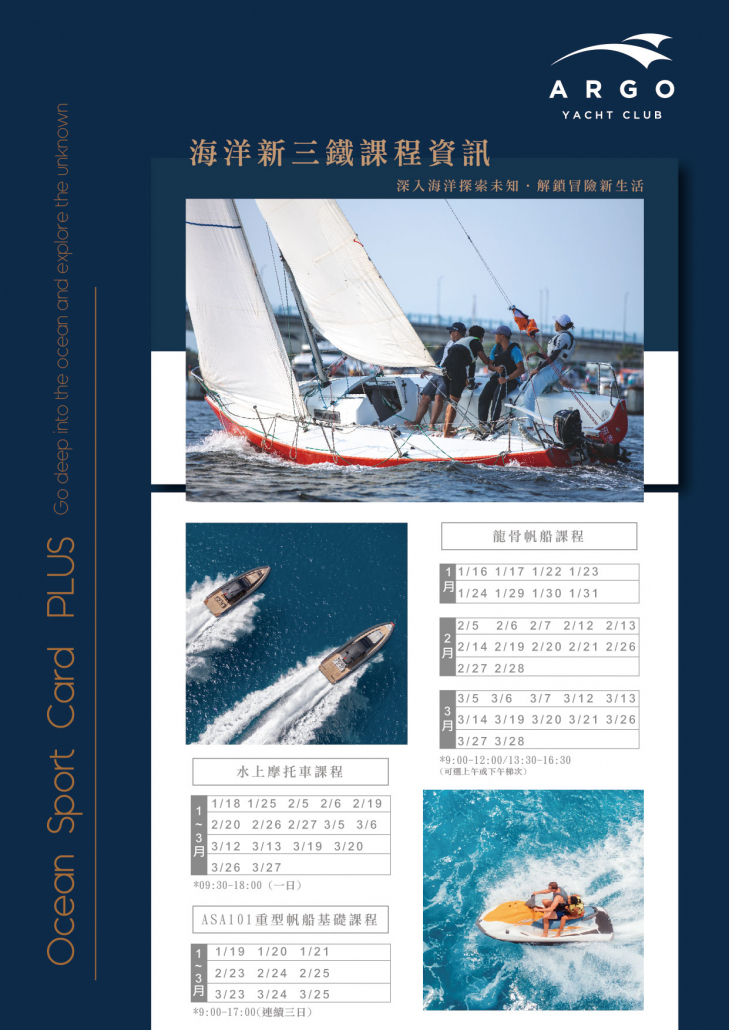 #ARGOYACHTCLUB
#OceanSportsMember
#Elegant Sport
#Enjoy the feeling of speed
#jet ski #keel boat
#ASA101keel boat #sail racing #long-distance sailing #marine sports #ocean sports