【SPEND THE NEW YEAR IN ARGO YACHT MARINA! SPRING FESTIVAL BUSINESS HOURS ANNOUNCEMENT】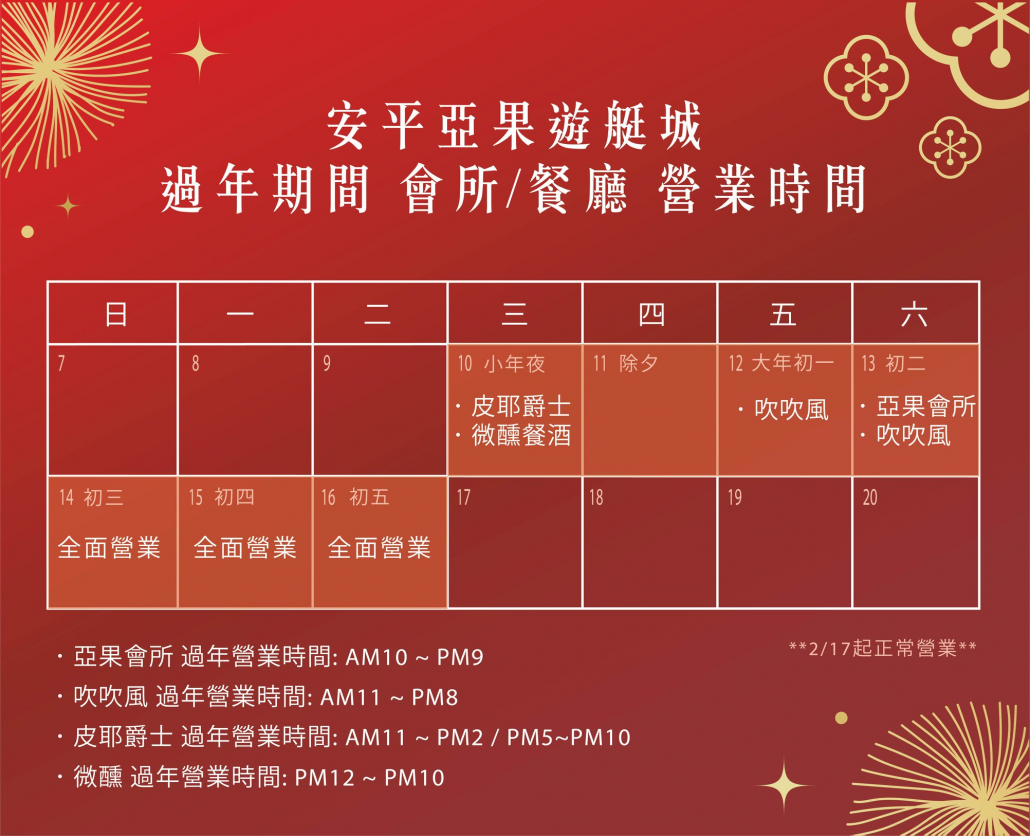 Good luck for the New Year!
Welcome to  #Argo Yacht Marina Restaurant for a delicious meal!

The above diagram shows the opening hours of each restaurant
Attention Argo Fans, don't waste a trip!
Wish you all the best for the Chinese New Year
Happy Year of the Ox!
Address>> No. 777, Sec. 2, Xingang Rd., Anping Dist., Tainan City 708, Taiwan (R.O.C.)

Restaurant Reservation Information >>
Sir Pier: 06-2951619
Visions Restaurant: 06-2988822
Shooting the Breeze Boutique Café: 06-2975588
#ARGOYACHTCLUB
# CNY Travel  # New Year's Walk