【START YOUR JOURNEY IN THE YEAR OF THE OX ‧ CHINESE NEW YEAR SPECIAL EVENT🧧】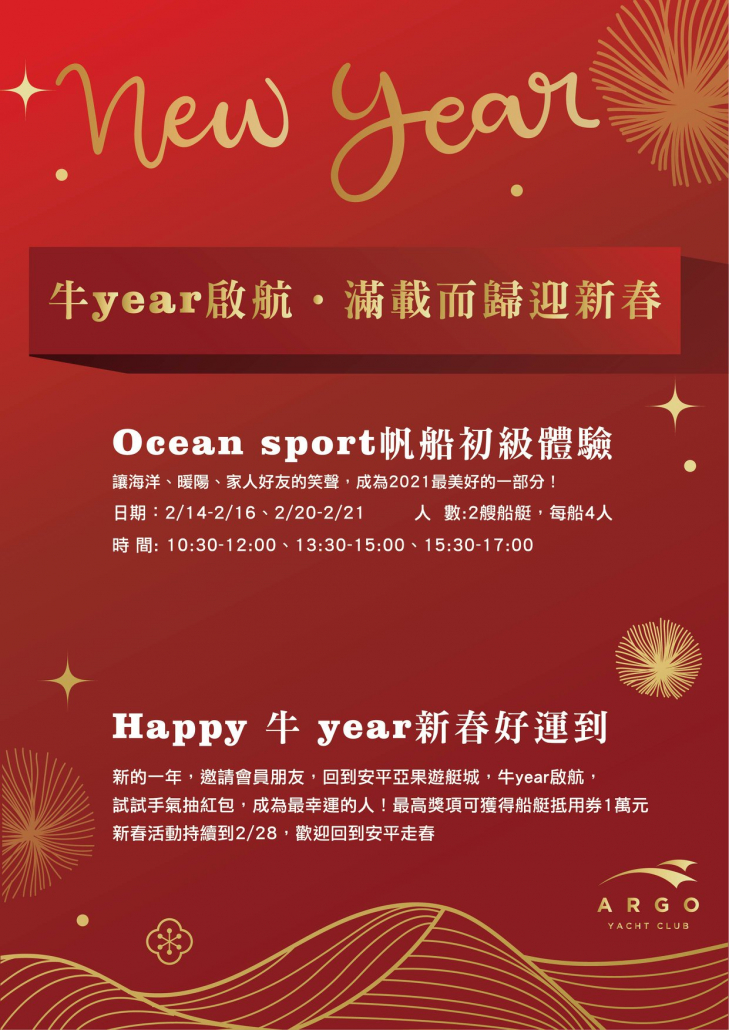 The best way to avoid the crowds during the Chinese New Year
It's a dynamic adventure at sea!
In this festive atmosphere,
from 2/14 to 16 and 2/21 to 22.
Argo Yacht Club will offer a special**
# Sailing Beginner Experience
**
You will share beautiful and lasting experiences
both with your family and friends! Come and join us for a wonderful time at Tainan Argo!
Registration date: From now until February 7, 2021 23:59
Gathering place: Tainan Argo Anping Club
Members enjoy exclusive benefits.
For more information about the membership program, please contact us